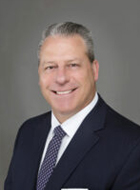 LAW SCHOOL
University of New Mexico School of Law, Juris Doctor, 2021
COLLEGE
University of New Mexico, B.B.A. in Accounting, 2002
University of New Mexico, B.B.A. in Finance, 2002
C. Ted Asbury graduated from the University of New Mexico with both a Bachelor in Business Administration in Accounting and a Bachelor in Business Administration in Finance in 2002. He graduated with his Juris Doctor from the University of New Mexico School of Law in 2021.
Mr. Asbury is a retired Bernalillo County Sheriff's Detective. During his career, he was responsible for all forms of investigating felony and misdemeanor crimes. These activities included the preparation of investigations for prosecution and providing courtroom testimony. During his law enforcement career, Mr. Asbury had assignments in Patrol, Criminal Investigations, Internal Affairs, Traffic and DUI Investigation units.
Mr. Asbury has operated a successful consulting and investigations business. During this time, he conducted extensive investigations for federal and state courts on both criminal and civil matters. Mr. Asbury conducted investigations for CJA panel-appointed attorneys involving National Security, VICAR, RICO, white-collar, and other high-level Federal Felony crimes. Mr. Asbury has conducted investigations for Special Prosecutors, Corporate and Government clients throughout the United States. Mr. Asbury is a professional consultant and presenter. He has developed various training programs for government and corporate clients. He continues to present to government and corporate entities on a variety of subjects.
Bar Admissions & Certifications
---
State Bar of New Mexico
United States District Court New Mexico
Tenth Circuit Court of Appeals